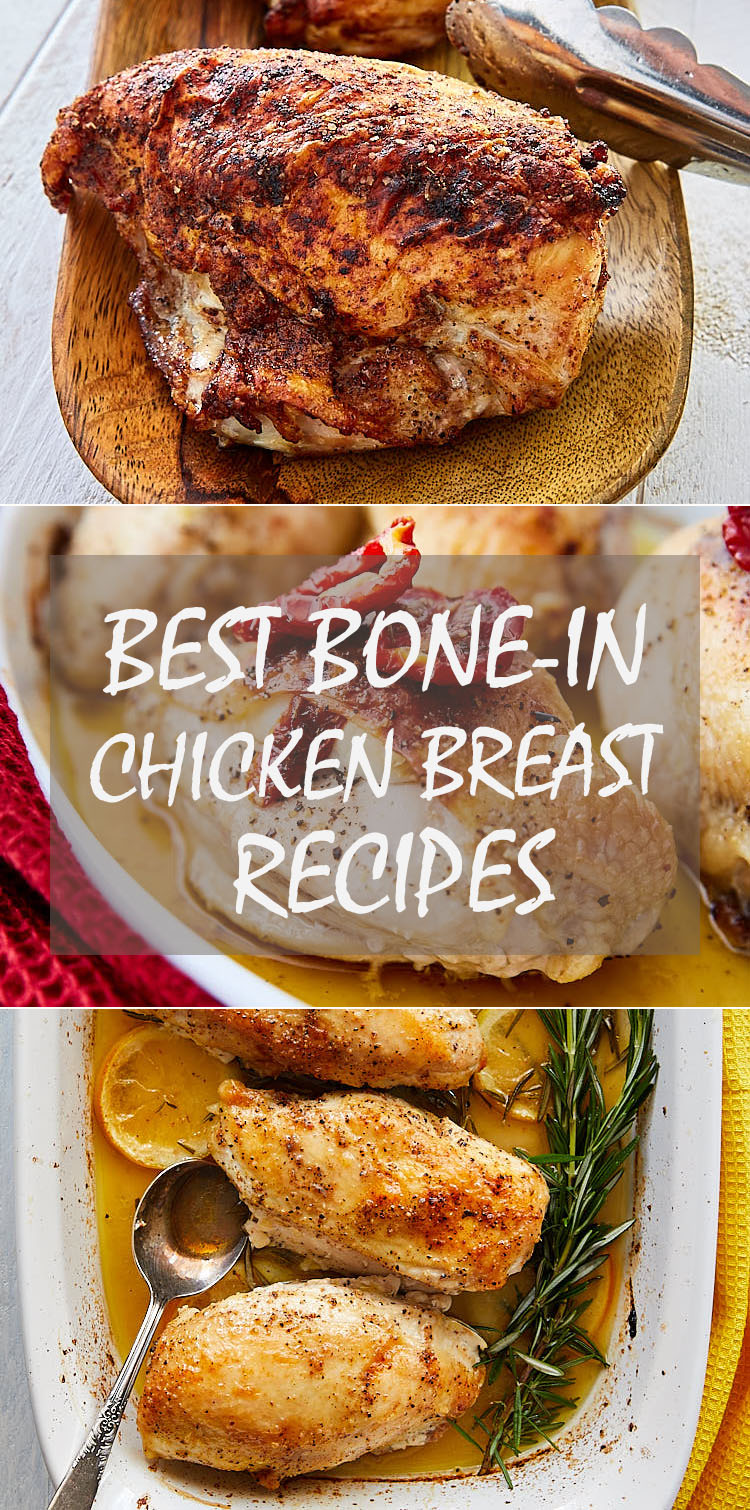 What is your favorite easy-to-make, relatively healthy and lip-smacking delicious dish? For me it would be a bone-in chicken breast served over a bed of Italian pasta, sprinkled with freshly grated Parmesan cheese, a touch of basil infused olive oil and a dash of balsamic vinegar. It's a winner every time.
I will pick a bone-in chicken breast over a skinless, boneless breast eight times out of ten. The reason is simple - it tastes better. The fat from skin adds flavor, and the skin itself protects the delicate white meat from drying out.
The bone, contrary to popular belief, does not make the meat more flavorful. What it does is it, similar to skin, protects the meat and helps keep it moist and juicy. Serious Eats and Amazing Ribs have both concluded that bones in meat do not add flavor but act as a barrier for moisture. I've done a number of side-by-side tests and I am convinced, bone-in, skin-on just tastes better. Bone-in, skin-on breasts are also more forgiving and give you a better chance at success.
There are some great skinless chicken breast recipes out there that produce a very flavorful and succulent breast, like this slow baked chicken breast recipe, but the majority of the time bone-in, skin-on beats skinless in the flavor and juiciness department.
Here is my collection of the absolute best bone-in chicken breast recipes that never cease to impress. Even the most picky eaters are guaranteed to be satisfied.
Crispy Oven Roasted Bone-In Chicken Breast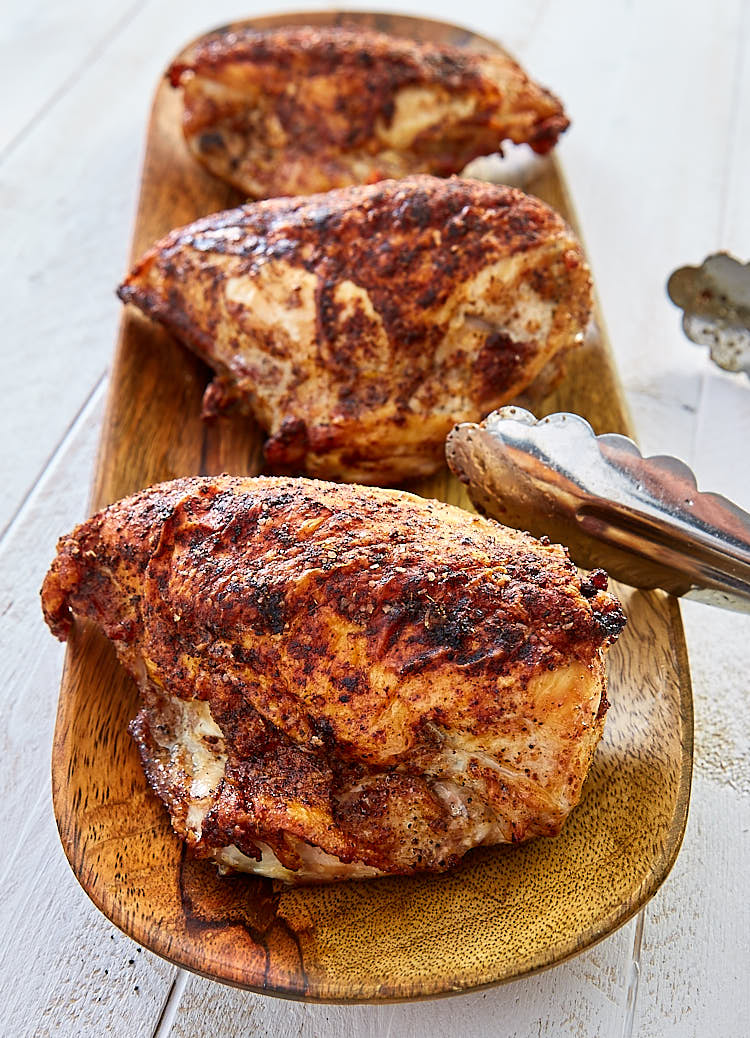 This oven roasted bone-in chicken breast is crispy-skinned, tender and juicy on the inside, and very flavorful. It's very easy to make and practically impossible to mess up. This one is my all-time favorite recipes and everyone who tried it fell in love with it immediately.
Pan-Seared Oven Baked Chicken Breast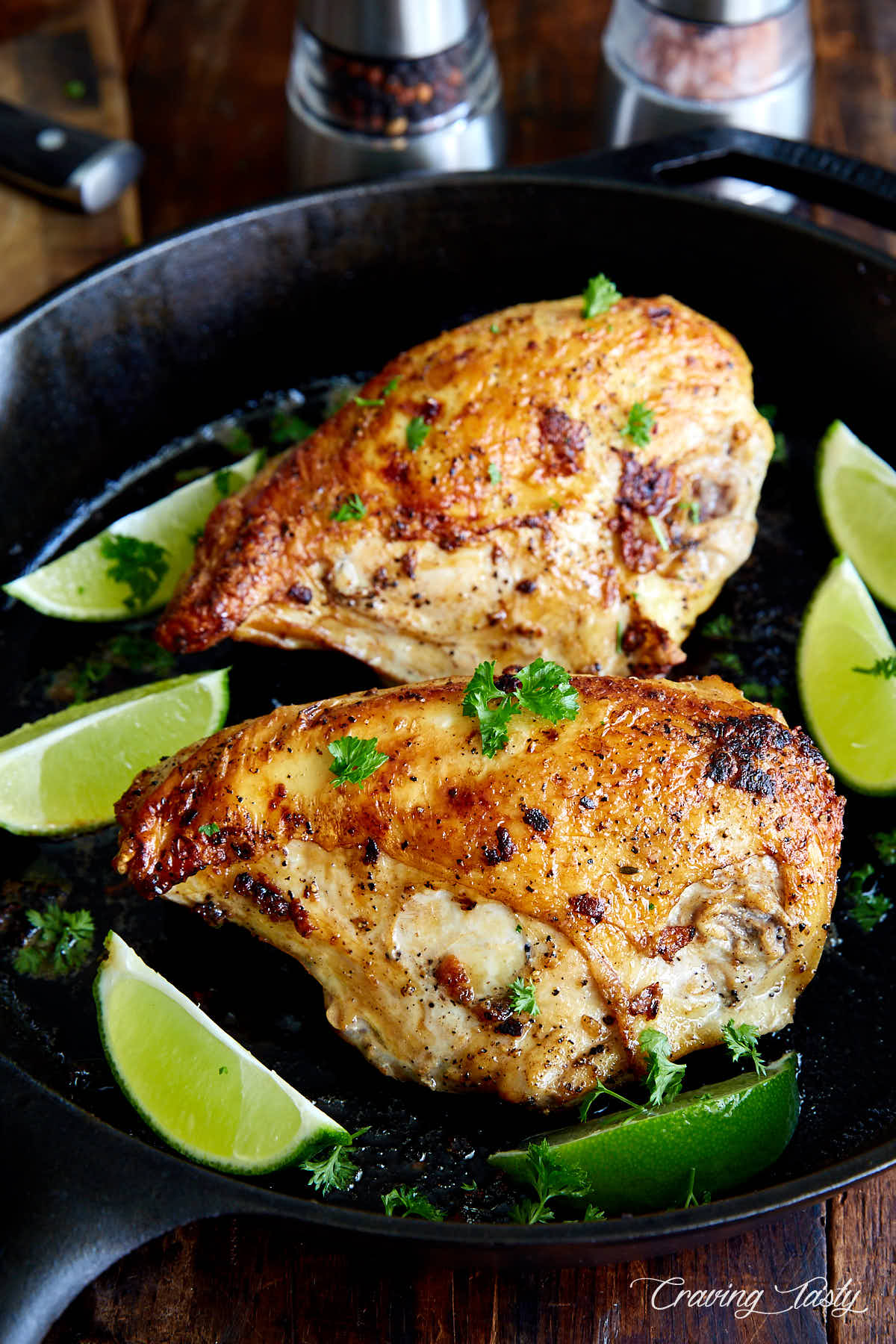 This pan-seared then baked chicken is well-browned, flavorful and very moist. It so delicious that you may very well eat it on its own. I like the simplicity of its preparation.
Scrumptious Baked Chicken Breast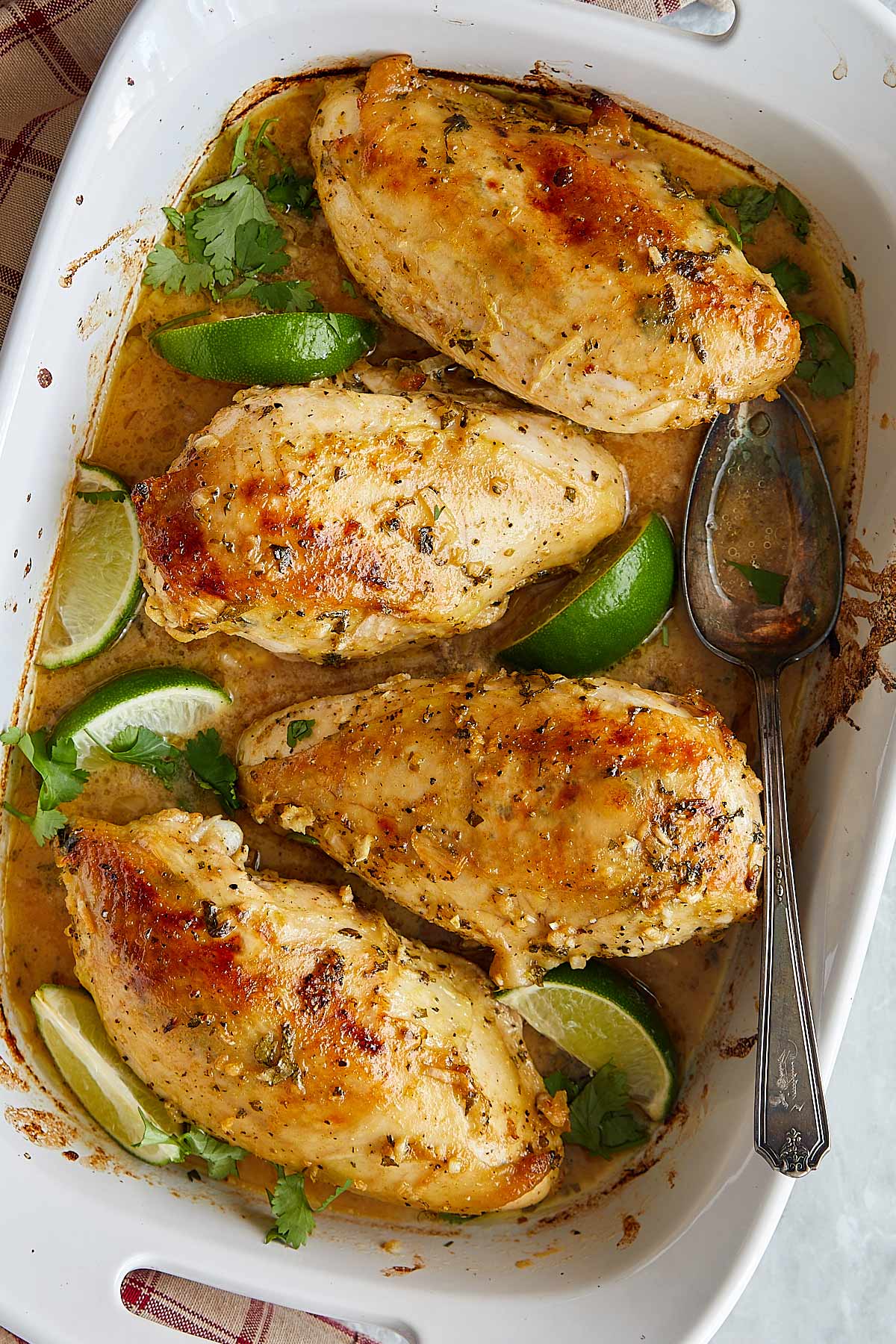 This baked chicken breast is one of the easiest to make, and one of the best tasting chicken breasts. This is probably my most favorite baked chicken breast recipe due to its simplicity, effortlessness and great results. The best part, it's almost impossible to mess up. Even if you are a novice cook.
Baked Marinated Chicken Breast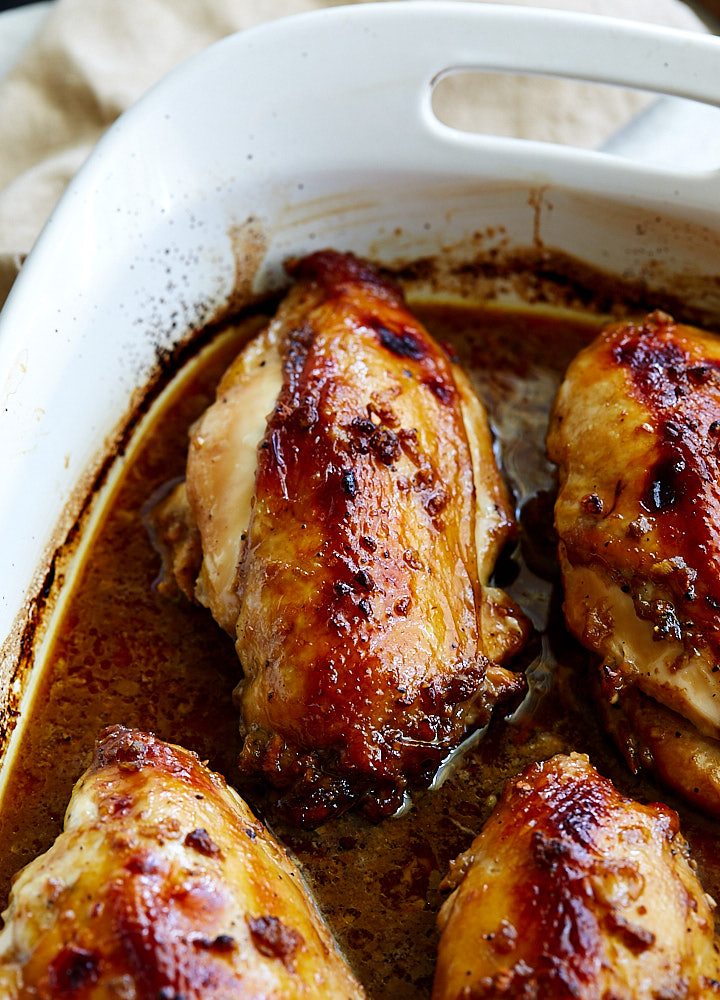 With a strong hint of Asian flavors, this marinated chicken breast will appeal to any taste. It's very easy to make and packs so much flavor! I called it Asian Delight.
Italian Dressing Chicken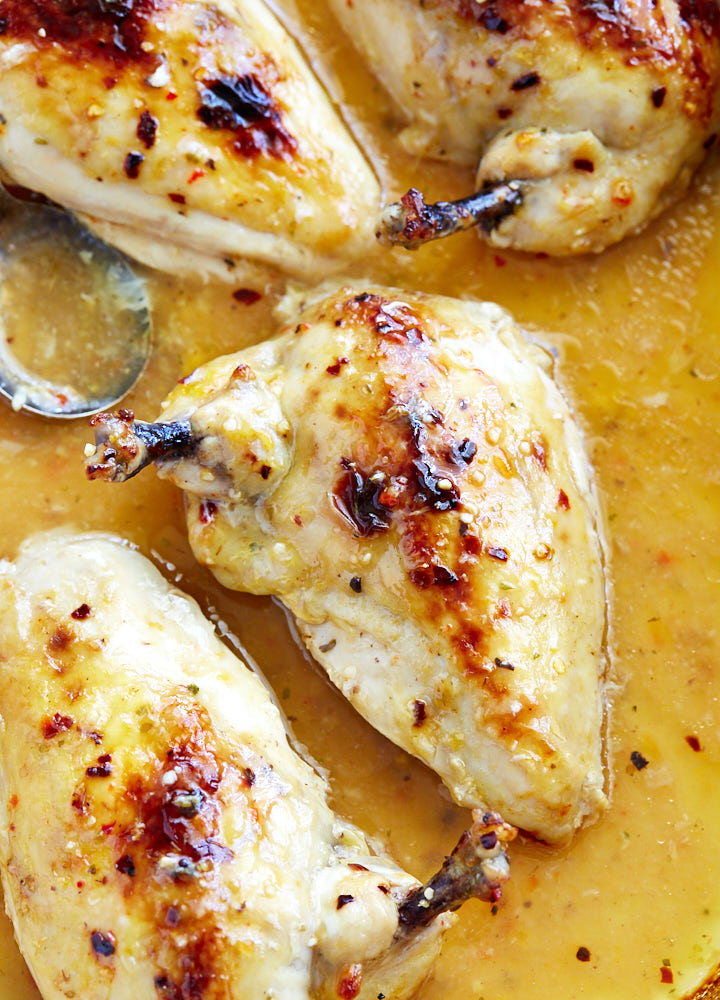 Two simple ingredients is all you need to make this delicious dish. That's what Italian dressing chicken breast is all about -  simple, quick and ridiculously delicious. Even if you have no cooking experience, or even any desire to cook, you can make this dish and still impress just about anyone.
Smoked Bone-in Chicken Breast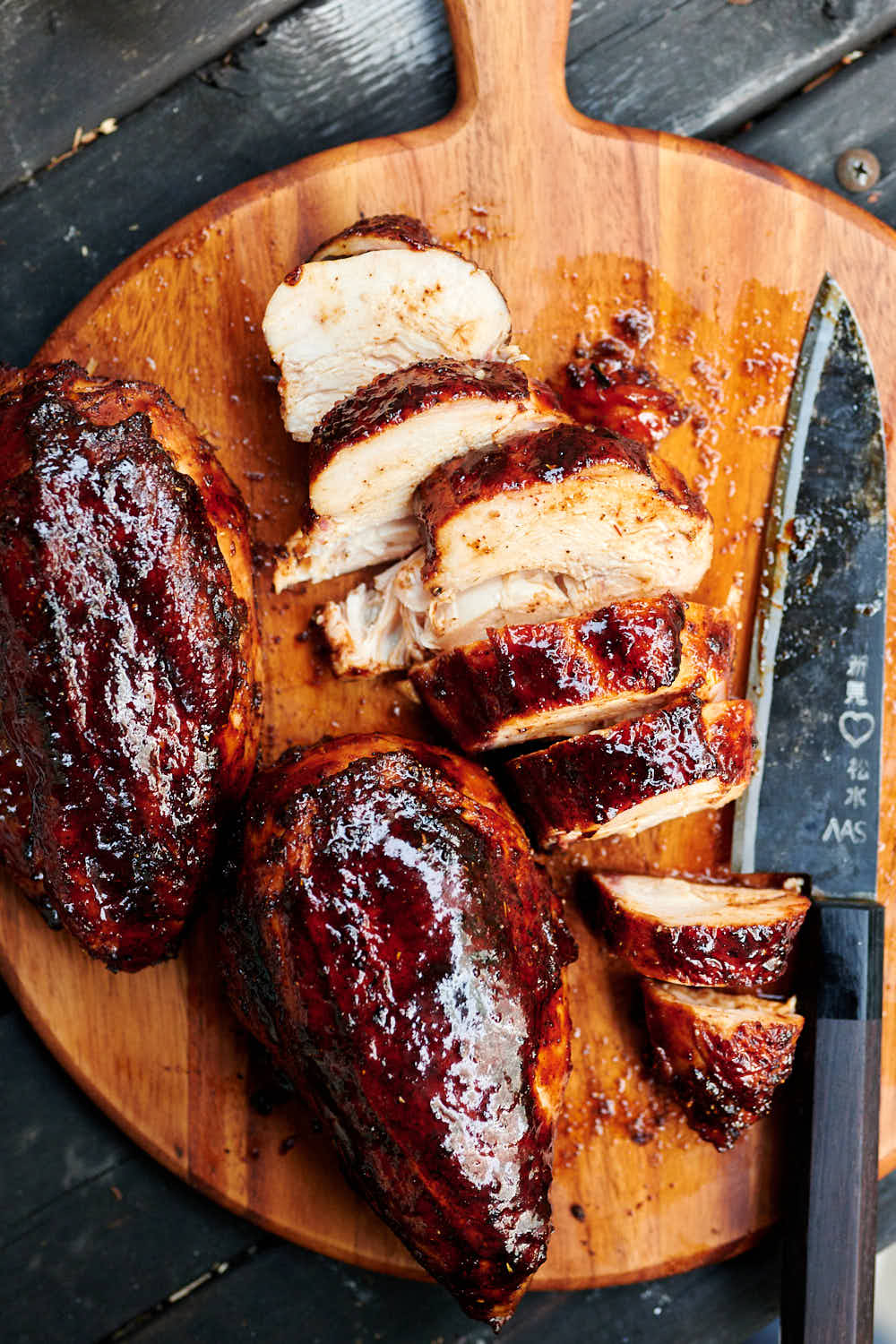 There are two fundamental challenges with making smoked chicken breast – dry meat and rubbery, tough skin. But fear not, those two challenges can be easily overcome with the addition of a couple of simple steps - searing the skin side prior to smoking and cooking to a lower internal temperature, which is perfectly safe as long as you keep the chicken at that lower temperature for a minimum specified amount of time. The result is tender, succulent smoked chicken breast that sports tender and very tasty skin.
Roasted Chicken with Lemon and Rosemary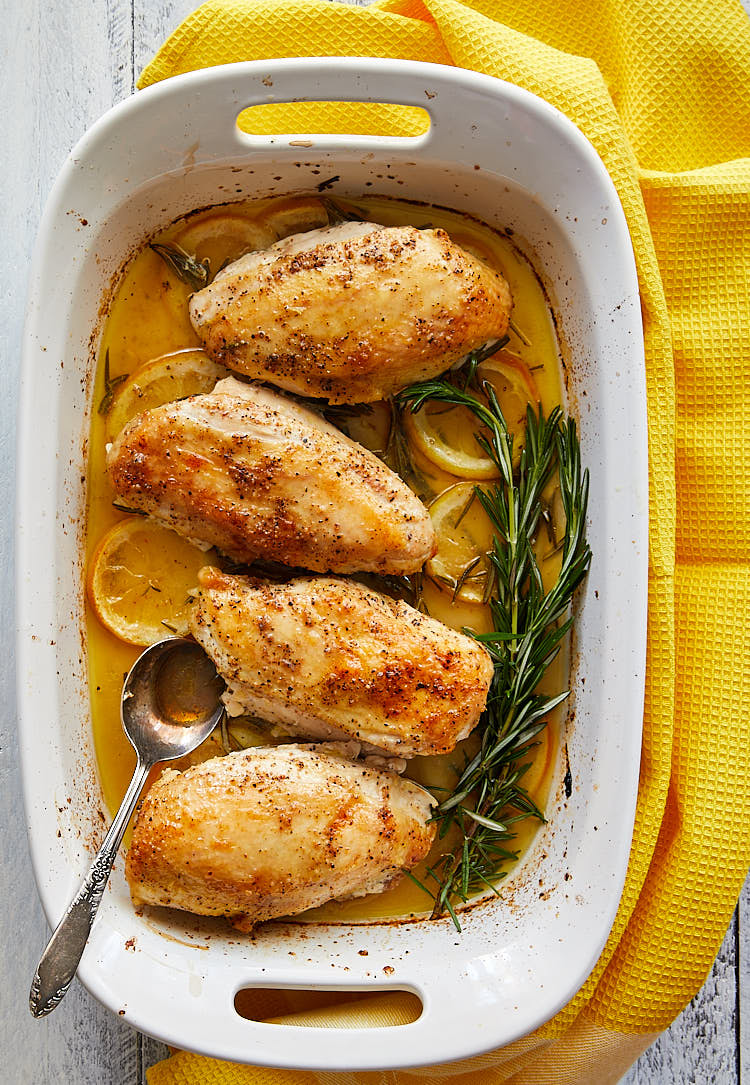 This zippy, easy to make roasted lemon and rosemary chicken gets me super excited every time I make it. I love its lightness and summery brightness. Skin-on chicken breasts and lemon go so well together as the acidity of the lemon perfectly balances out the fat in the chicken skin. For the same reason it goes really well with rich (but so tasty) hibachi rice.
Baked Bone-In Chicken Breast with Goat Cheese and Basil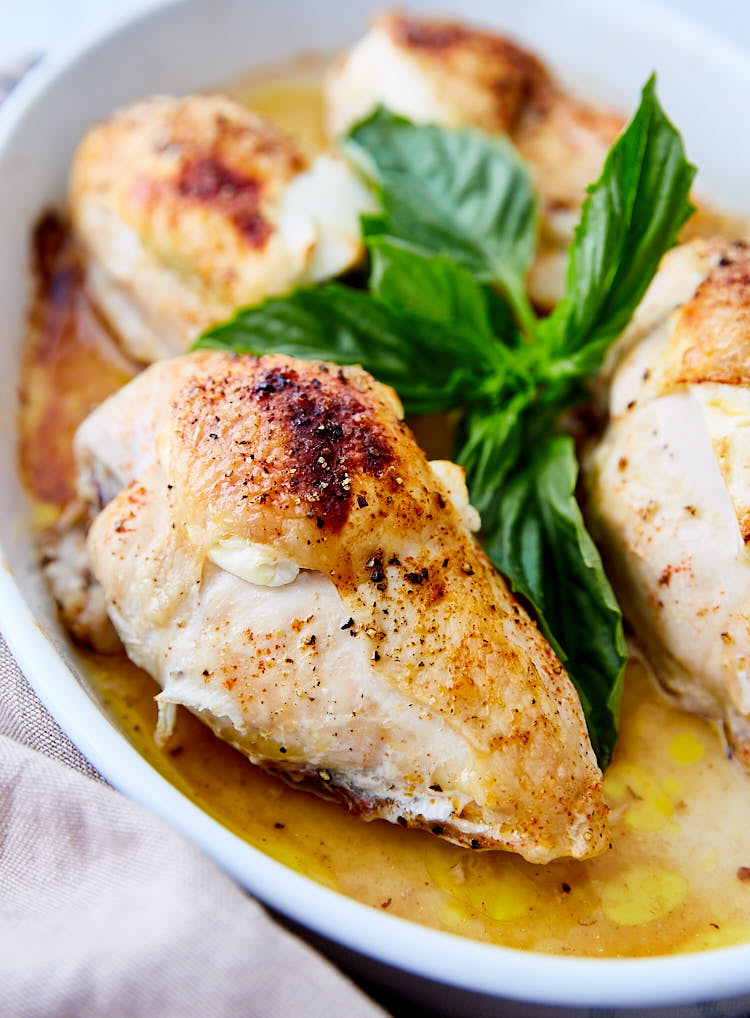 This is one of Ina Garten's awesome chicken recipes - bone-in chicken breast with herbed cheese. It's simple, yet ridiculously delicious. Goat cheese adds a wonderful tang and creaminess to white chicken meat. It makes you wonder why would you ever eat chicken breast any other way. All you need is skin-on, bone-in chicken breasts, goat cheese and fresh basil. And some salt, pepper and a little bit of good quality olive oil to season them.
Baked Bone-In Lemon Garlic Chicken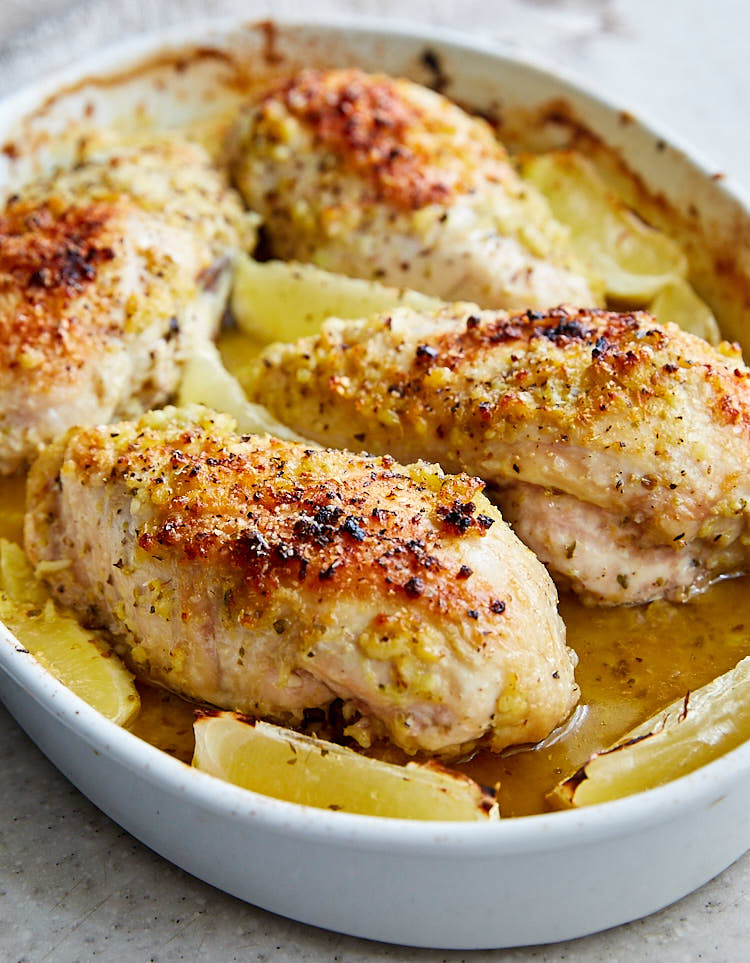 This Lemon Garlic Chicken is scrumptious and packs a lot of flavor. The ingredients work really well together and offer a bright, well-balanced taste. I've tried many lemon chicken recipes, but this one truly hits the spot. It's citrus-y and garlic-y. It's absolutely delicious. A must try!
Looking for even more great bone-in chicken breast recipes? Check out these tried and true recipes:
Baked Split Chicken Breast - Allrecipes
Easy Split Chicken Breast - Genius Kitchen
Chicken Breast with Goat Cheese and Sun Dried Tomatoes - Food Network