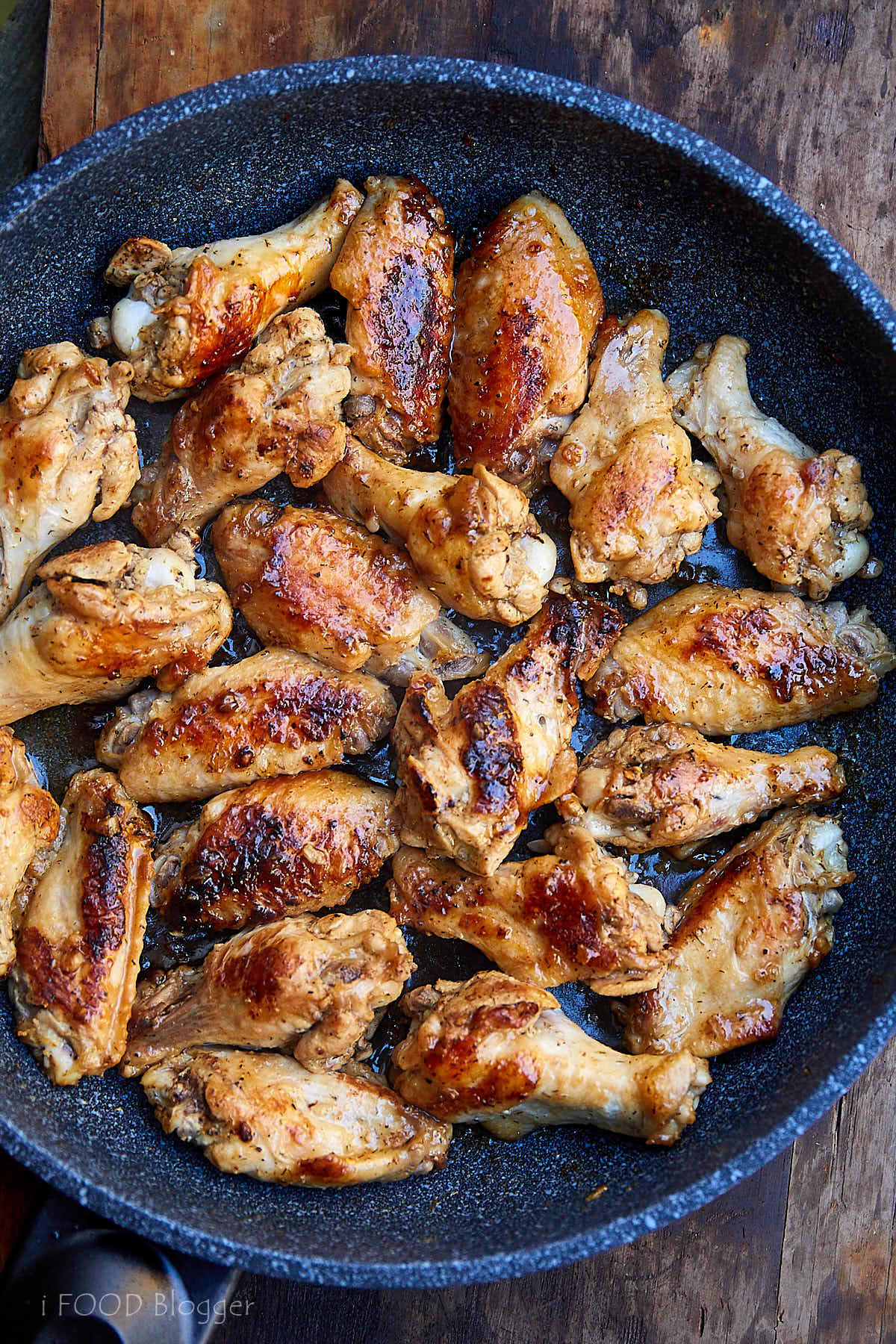 Traditionally, fried chicken wings are floured or battered and then pan-fried, deep fried, or pressure fried. The breading adds that nice, crispy exterior that many enjoy. But let me offer you an alternative. How about intensely flavorful and fall-off-the-bone tender fried chicken wings? Here is my quick and easy pan fried chicken wings recipe that everyone in my family enjoys, especially the kids. These pan fried wings win by a wide margin over many other fried wing recipes we tried. They are first pan seared for added flavor then cooked covered, coming out very tender and juicy.
Seasoning pan-fried chicken wings
The flavors are amazing thanks to high-heat pan searing and the spices. Fresh garlic and sesame oil do wonders to the overall flavor profile of the chicken wings. Pan searing and further slow cooking also helps render off excess fat from the skin, making it intensely flavored and tasty.
Getting the best flavor for your wings
The wings in this recipe benefit from marination, but I sometimes skip it when I am pressed for time. The results will still be great, but if you have the luxury to marinate – do it, it's totally worth it. Marination really helps tenderize the meat and distribute flavors evenly.
To expedite preparation in the evening, I often throw the wings and the spices in a Ziploc bag in the morning and they are perfectly marinated by the time I get back from work.
Frying chicken wings covered allows the steam inside the pan tenderize the meat. You can control how tender and soft the chicken wings are by reducing the cooking time. They will be perfectly done after 15 minutes or so of pan frying under the lid, the extra time will tenderize and soften them further.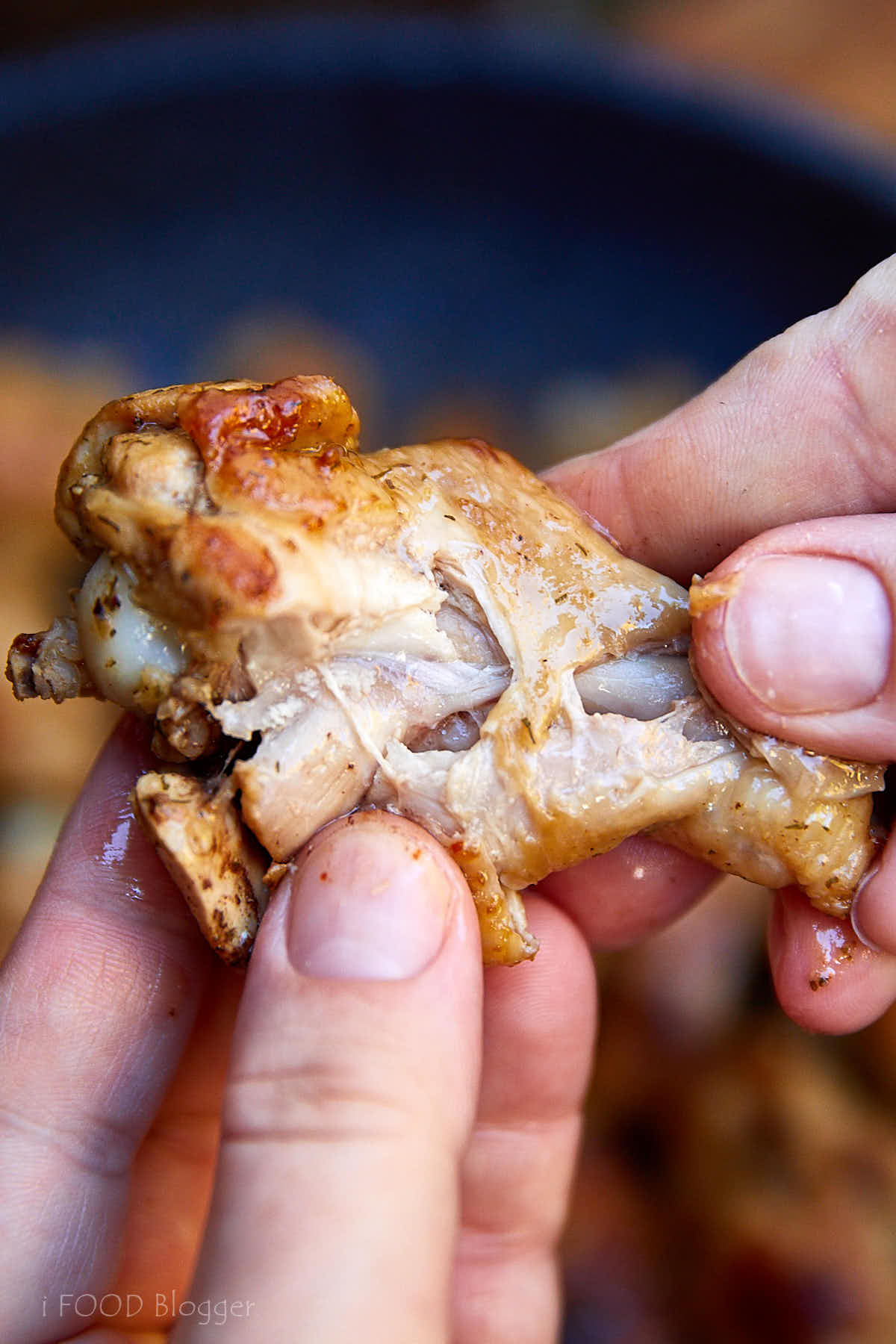 If you want your chicken wings to be crispier and less 'fall off the bone' tender, you can pan fry them over medium heat uncovered until they are done, about 10-15 minutes.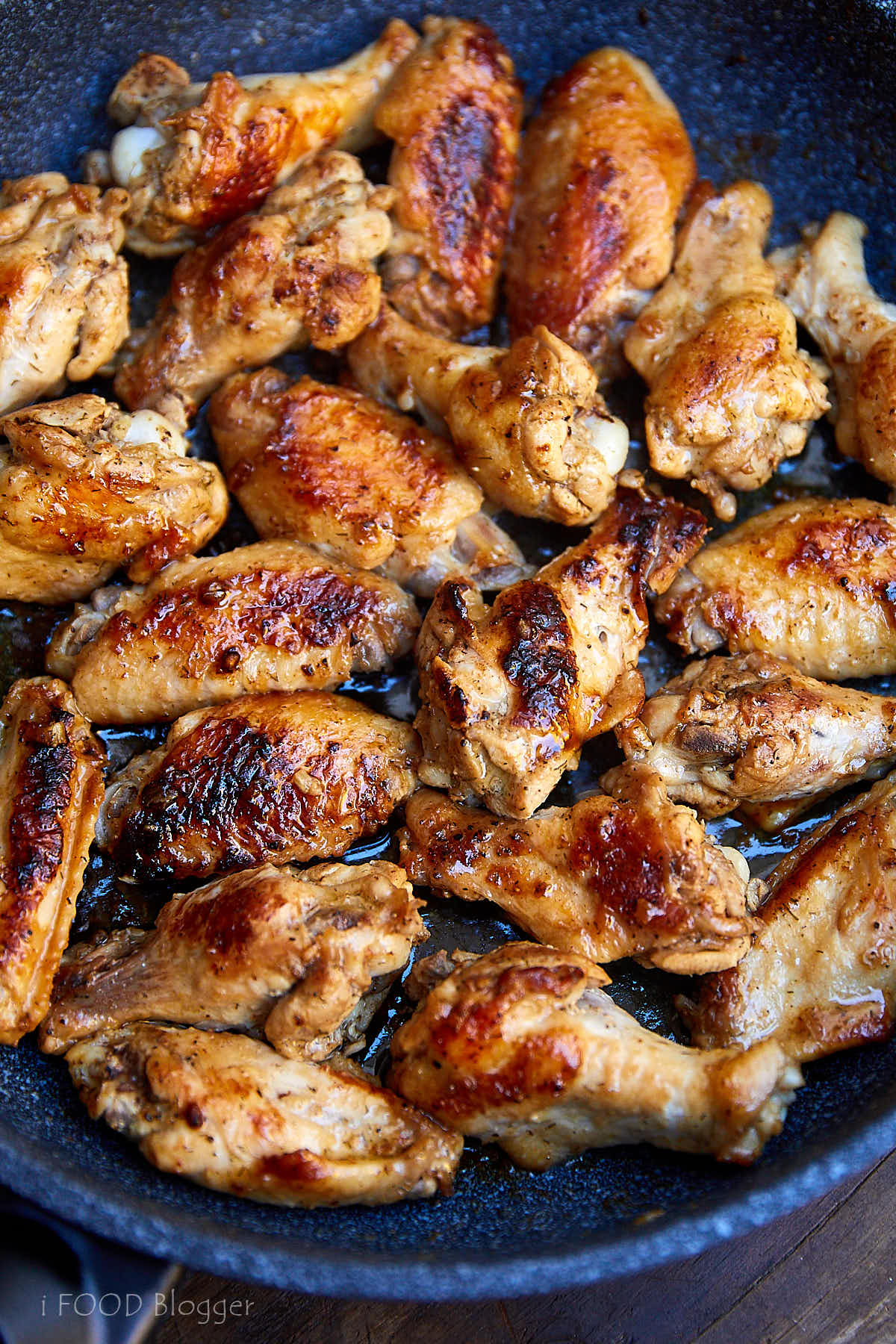 Update on June 30, 2016:
Improving chicken wing flavor
I've seen some sources stating that thirty minutes of marination will suffice for chicken wings. Some say that even 15 minutes will make a noticeable difference. My experience shows that you need at least 4 hours of marination to see the noticeable results. Overnight and up to 24 hours of marination is ideal for the wings.
However, there is a way to achieve similar results in a much shorter time. I got the idea from Flavorize: Great Marinades, Injections, Brines, Rubs, and Glazes, my go-to source of amazing marinades, rubs and more. This book is truly inspiring.  Anyway, one of the recipes in this book suggests injecting chicken wings with an injection mixture. I had never thought of injecting chicken wings and was quite skeptical at first, but I tried this approach and liked it.
First, I liquefied the marinade in a blender to get is as smooth as possible and injected into meat. I did about 1 teaspoon per drumette/wingette, using my Grill Pro Marinade Injector. I then rubbed the rest of the marinade all over the wings and let them marinate in the fridge for about 20 minutes. There was a huge improvement with regard to flavor distribution inside out. It was as if the wings marinated overnight or longer. Not bad!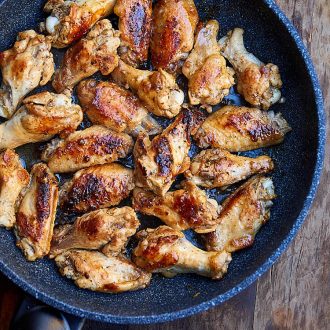 How to Fry Chicken Wings Extra Tender
Prep time: 10 mins Cook time: 30 mins Total time: 40 mins Serves: 6
Print
Pin
Rate
Ingredients
2

lbs

chicken wings

(organic or free range preferred)

2

tsp

kosher salt

2

Tbsp

olive oil

1

Tbsp

sesame oil

2

Tbsp

lemon juice

1

Tbsp

brown sugar

2

garlic cloves

(pressed)

1/2

tsp

freshly ground black pepper

1

tsp

dry dill

1/2

tsp

cayenne pepper

(optional)
Instructions
In a large bowl, combine all the seasonings, add chicken wings and mix by hand ensuring even coating.

Transfer the wings to a suitable size Ziploc bag. Refrigerate for at least half an hour. Marinating up to 24 hours is perfectly acceptable and will only be beneficial.

Preheat a large frying pan. Sear chicken wings on both sides over high heat for about one and a half to two minutes per side.

Reduce heat to low, cover with a lid leaving a small crack, and continue cooking for about 20 minutes until the meat is tender. Flip the wings twice or three times during cooking.
Nutrition
Calories:
381
kcal
|
Carbohydrates:
4
g
|
Protein:
22
g
|
Fat:
30
g
|
Saturated Fat:
6
g
|
Cholesterol:
94
mg
|
Sodium:
1253
mg
|
Potassium:
191
mg
|
Fiber:
0
g
|
Sugar:
3
g
|
Vitamin A:
275
IU
|
Vitamin C:
4.2
mg
|
Calcium:
17
mg
|
Iron:
1.2
mg
This post was updated on November 4, 2018