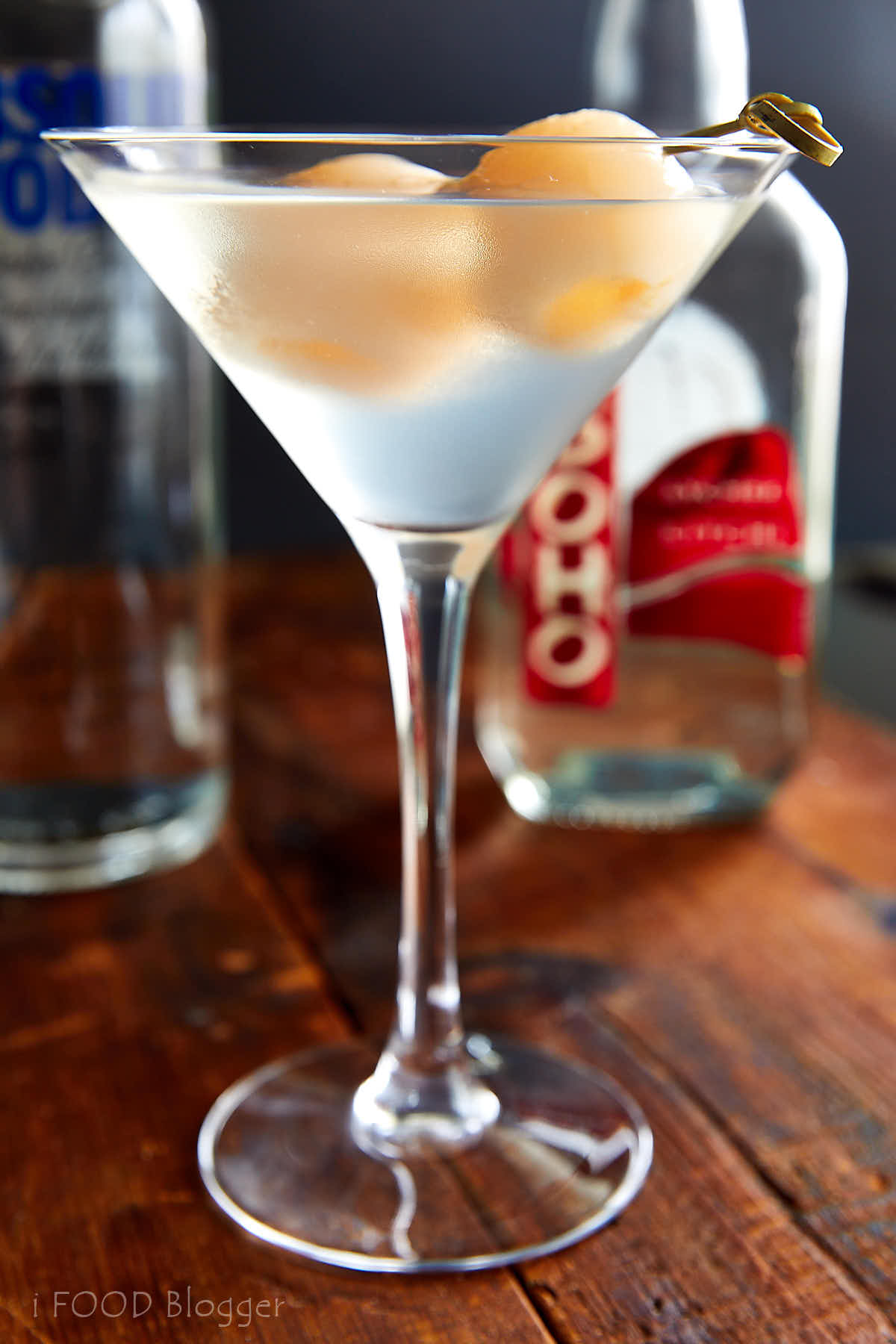 I first tried lychee martini only about a year ago. Our boss at work took us out for drinks one night to a bar famous for its, you guessed it, lychee martini, a beautiful, delicate, and exotic cocktail that features the sweet lychee fruit. Isn't it, like, a 'girly' drink? you may ask. I guess it depends on who you ask. Personally, I don't like the taste of alcohol that much and prefer sweeter drinks. There are hundreds of millions of men out there who secretly or openly love sweet and colorful drinks. That's reason behind the current massive wave of de-feminizing drinks that used to be catered predominantly to female patrons.
Lychee martini is neither colorful nor is it too sweet. Though, you could make it sweeter if you want. The one that I tried at the bar had an amazing flavor with a strong taste of alcohol. As a matter of fact, it was a touch stronger that I would call enjoyable for my taste. I can see it easily being as both a male or a female drink.
Making the best tasting lychee martini
There are dozens of lychee martini variations out there to accommodate different tastes. As with any cocktail, it pays big to experiment a little and get the drink just right for you, that you personally enjoy.
My favorite lychee martini recipe one is modeled after the drink that I tried at the bar and liked quite a lot despite its strength. The drink at the bar had a very distinct lychee flavor which, undoubtedly, came from a combination of a lychee liqueur and lychee juice and fruit. Lychee liqueur alone does not have the same depth of flavor. I made my lychee martini slightly less strong, but you can certainly bump up vodka to make it stronger. Oh, and don't forget to garnish your drink with two lychee. One is never enough. It's a simple thing but make the drink quite a bit more enjoyable.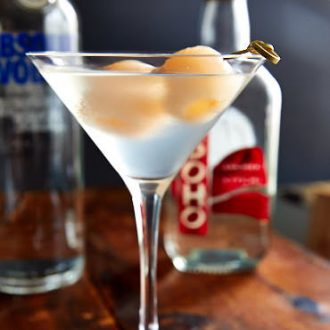 Ingredients
1

ounce

vodka

1

ounce

lychee liqueur

1

ounce

lychee juice

2

whole lychee

(fresh or canned)

1

tsp

lime juice

1

cup

ice
Instructions
Combine all the liquid ingredients and ice in a cocktail shaker.

Shake vigorously for about 10 seconds.

Strain the drink into a martini glass.

Garnish with two lychee on a cocktail pick and serve.
Notes
For a slightly stronger version, increase vodka to 1 1/2 ounces and drop lychee liqueur to a 1/2 ounce. 
For a slightly less strong version, decrease vodka to a 1/2 ounce and increase lychee juice by 1/2 an ounce.