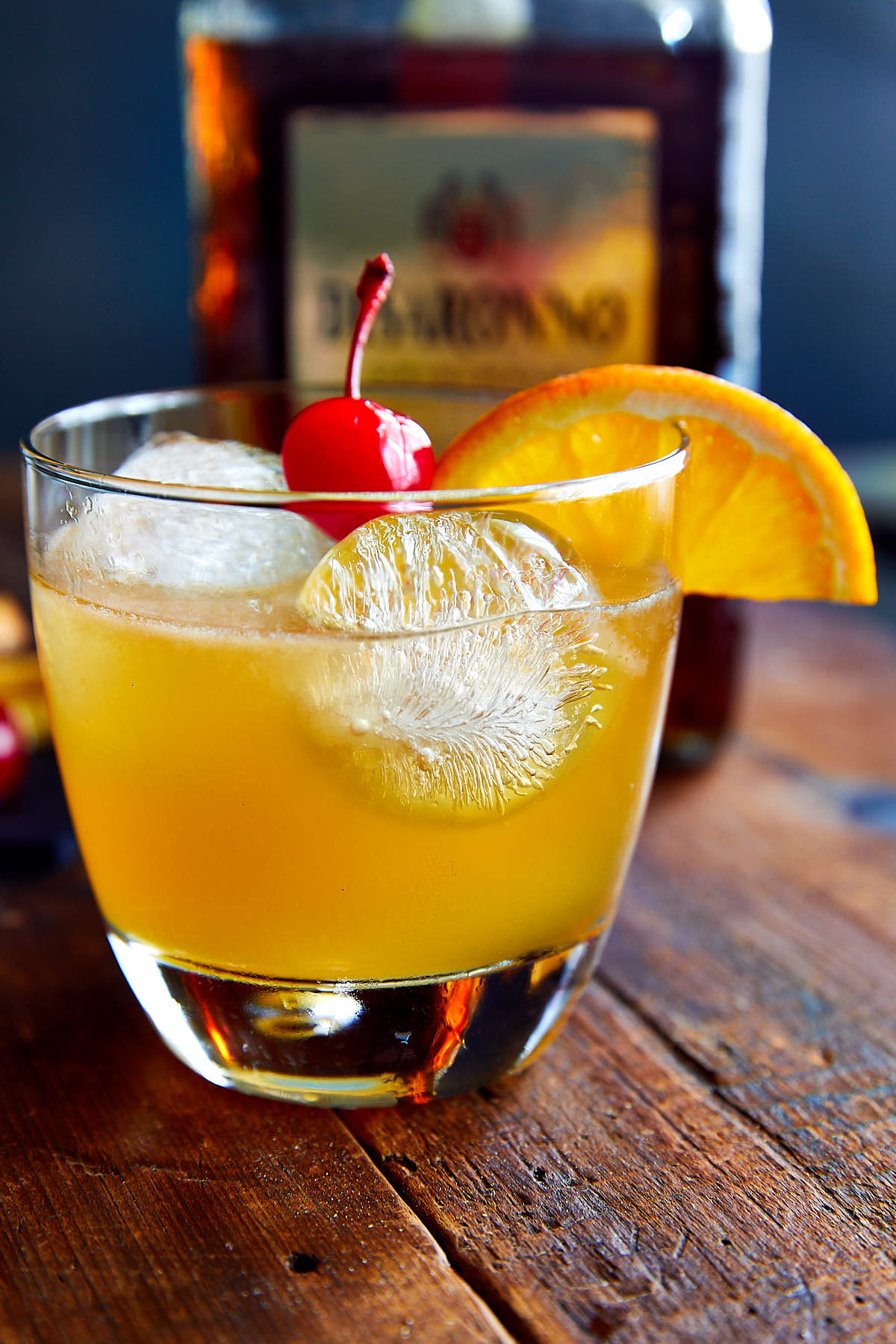 Amaretto Sour is one of those cocktails that is hard not to like. It's bright, refreshing, sweet and sour, and tastes like a well-made lemonade. Or candy. You know those sweet and sour hard candy? To me, Amaretto Sour tastes like a spiked sweet and sour hard candy.
The classic recipe of two to one ratio of amaretto and lemon juice makes a fairly sweet drink, but that's the beauty of it. It tastes great, it's easy to drink and and it's very enjoyable. This is a fantastic party drink. It tastes like a dessert that leaves warmth at the back of your throat and elevates your spirit.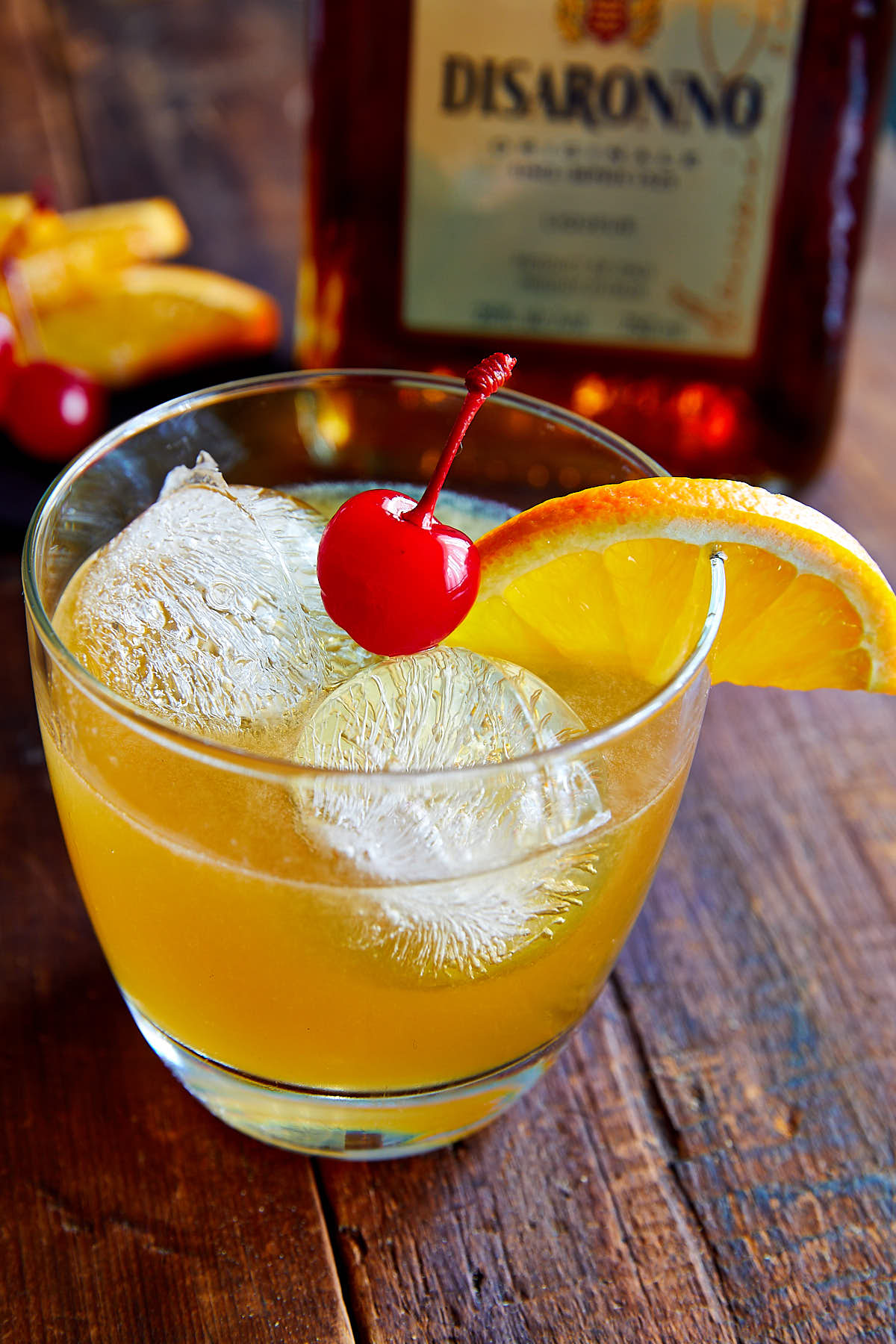 Now, this may sound like an overkill, but try to sweeten this drink even more with one part simple syrup. It tones down the acidity of lemon and makes Amaretto Sour taste, well, less sour. The alcohol also becomes less pronounced. I kind of liked that. I am sure there others that will appreciate this little modification.
If, on the other hand, you want less sweetness, add one part of carbonated water, or even 7-Up as some recipes that I've seen suggest.
For a little more assertive drink, add one part vodka. Now, adding vodka to Amaretto Sour is not typical, but I like how the drink tastes with it. My favorite variation of this type is 2 parts Amaretto, 1 part lemon juice and 1 part vodka. It's Friday, this is what I am drinking tonight to unwind.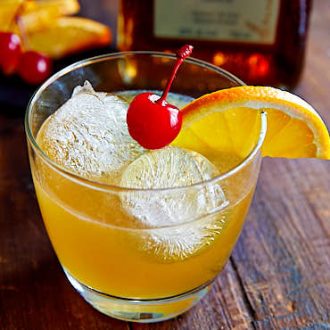 Ingredients
2

oz

Amaretto liqueur

1

oz

fresh lemon juice

Ice cubes
For garnish:
Maraschino cherry

(for garnish)

1

orange slice

(for garnish)
Instructions
Pour liquid ingredients into a shaker filled with ice and shake vigorously.

Strain into a chilled glass filled with ice.

Garnish with the orange slice and a maraschino cherry.



Notes
Variations
For a sweeter and less assertive variation, add 1 ounce of simple syrup.
A less sweet variation can be achieved by adding 1 ounce of 7-Up or plain carbonated water.
For a more assertive variation, add 1 ounce of vodka, or 1 ounce of vodka and one ounce of simple syrup for a smoother taste.