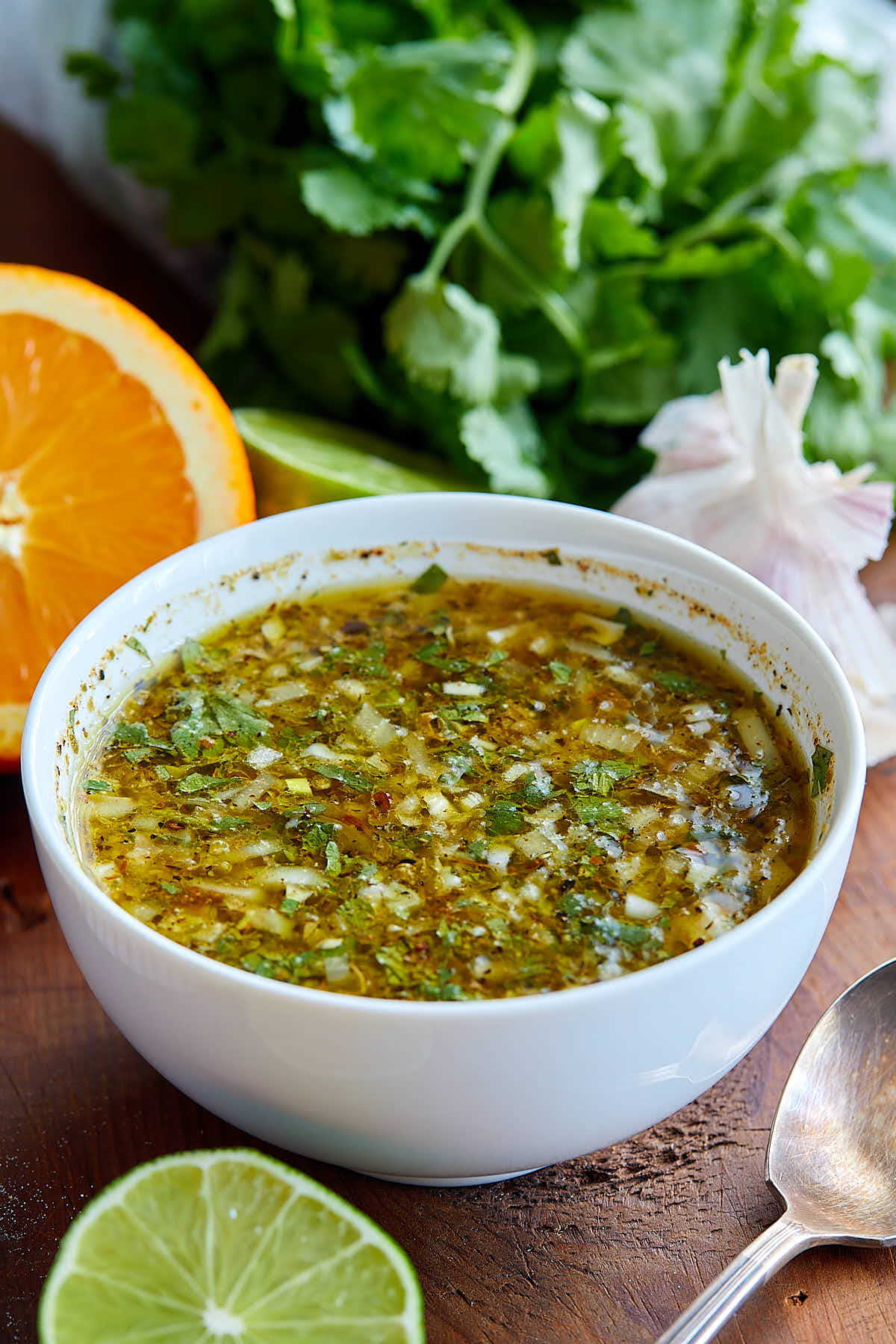 Mojo marinade is a marinade widely used in Cuba to prepare a variety of meat, poultry and seafood dishes. Mojo marinade is also sometimes called mojito marinade, a diminutive version of the name. However, the name mojito in reference to the marinade has absolutely no relationship to the mojito cocktail. Hence, no rum or muddled mint leaves in it, folks.
Mojo marinade variations
There are many mojo marinade variations. Likely every household in Cuba has own mojo family recipe that features own unique spin on it. Some marinades include oil, some don't. The ingredients, as well as proportions, also vary from recipe to recipe.
What goes into mojo marinade is also determined by what the marinade will be used on. Fattier meats, like pork, will call for less or no oil in the marinade. Alternatively, lean poultry meat will benefit form the oil as it will protect it from drying out. The same is true for lean fish, beef and other meats.
The key ingredients of Mojo marinade
Well, there is only one key ingredient here. It's the naranjas agrias, or sour orange, also called Seville orange.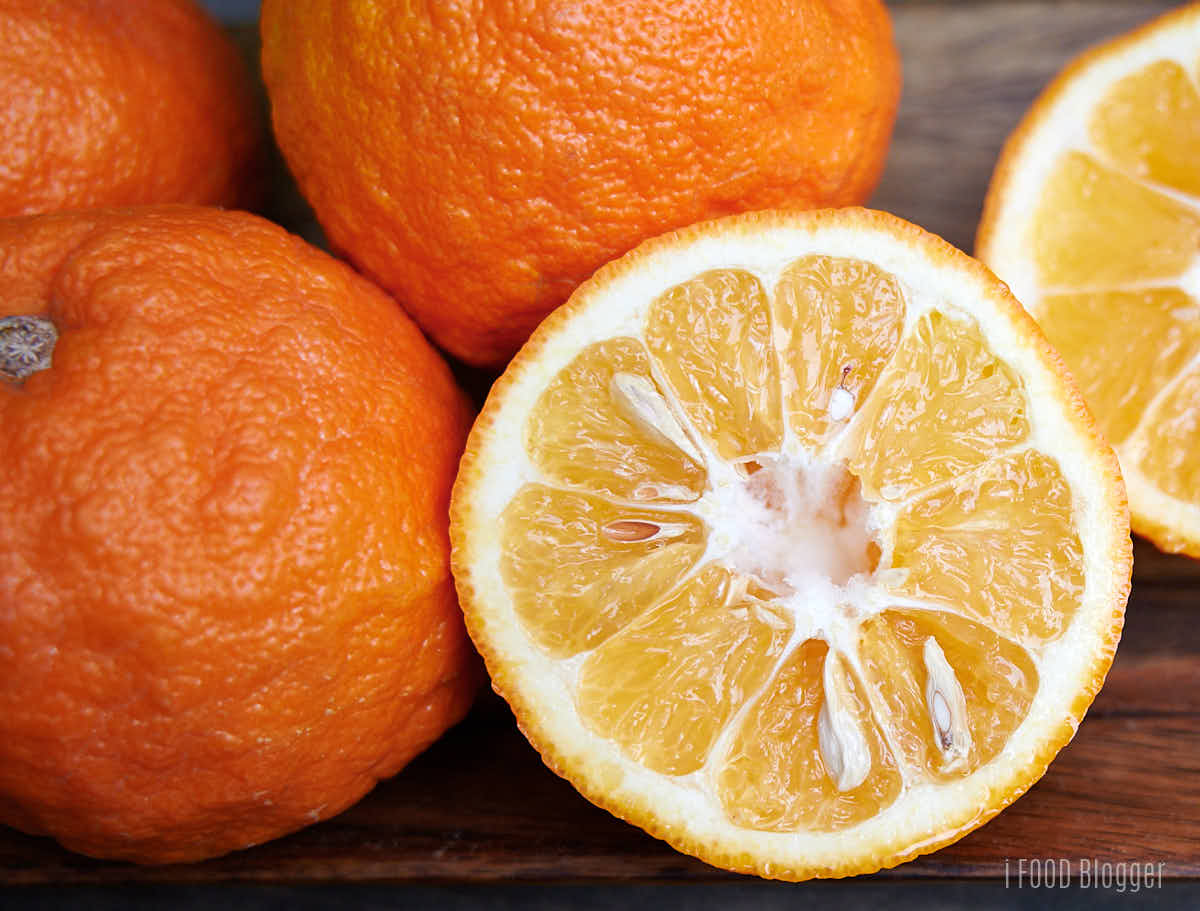 It features a unique bitter taste that gives the marinade its characteristic taste. Seville oranges are native to Southeast Asia, but have been spread all over the world and often used in the production of marmalade, perfumes and flavorings. 
Finding sour oranges can be problematic. These oranges in season during January, February and March. Some stores carry them so make sure to look for them. I know that, for example, Publix carries them. If you are in Canada, check out Metro that also carries them when they are in season.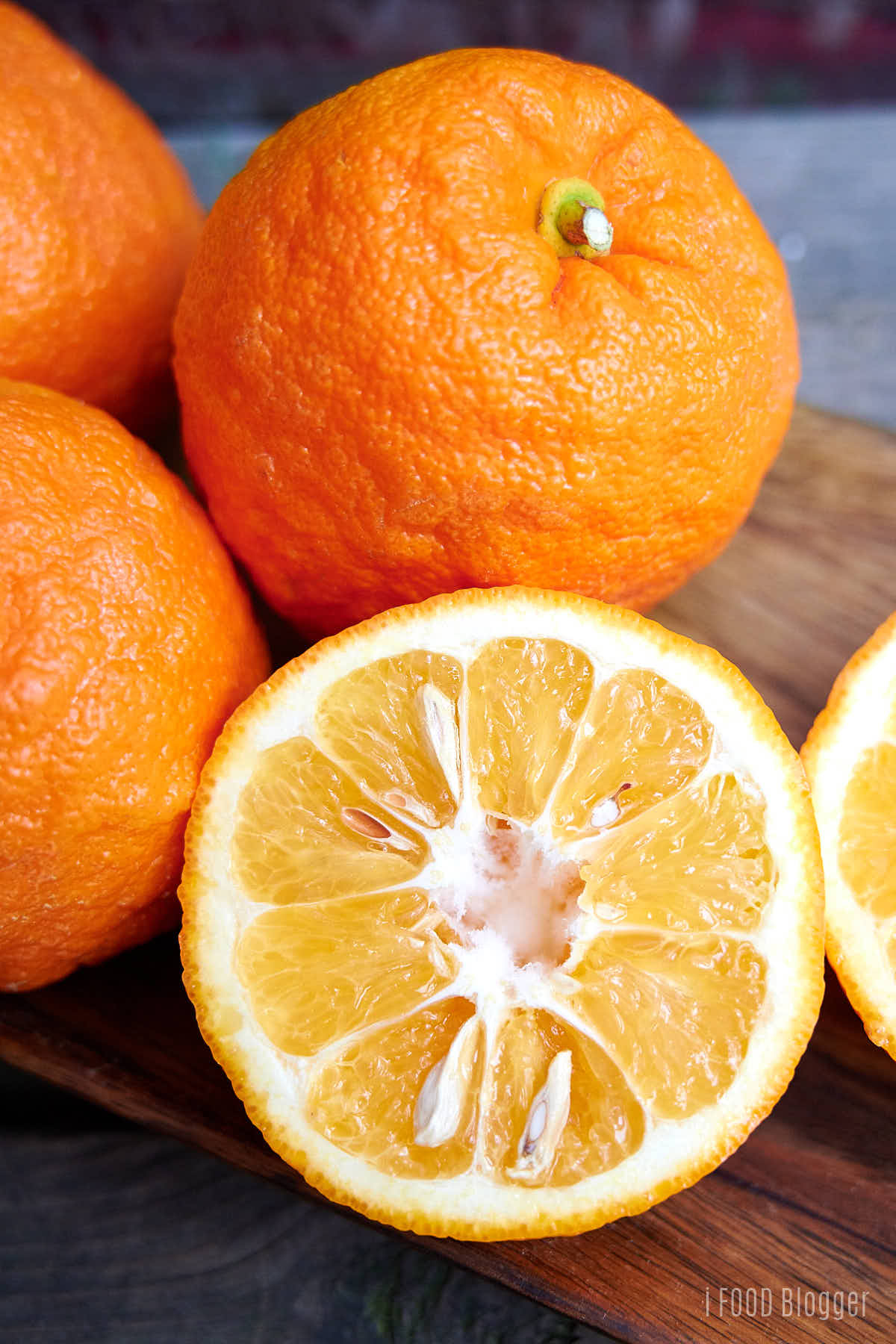 Substitutes for sour oranges
Knowing that sour oranges can be hard to find I've learned to use a substitute. While not the same, the results have been excellent nevertheless. Thanks to a friend who was native to Cuba before and now lives in the US, I learned that a 1:1:1 ratio of lime, orange and grapefruit juice will give a pretty close approximation of the real deal. This is what I use in this recipe, unless I can find bitter oranges.
You can also use a 2:1:1 ratio of orange juice, lime and lemon juice respectively. It's a good substitute if you don't have grapefruit on hand, but the mix will lack the desirable bitterness.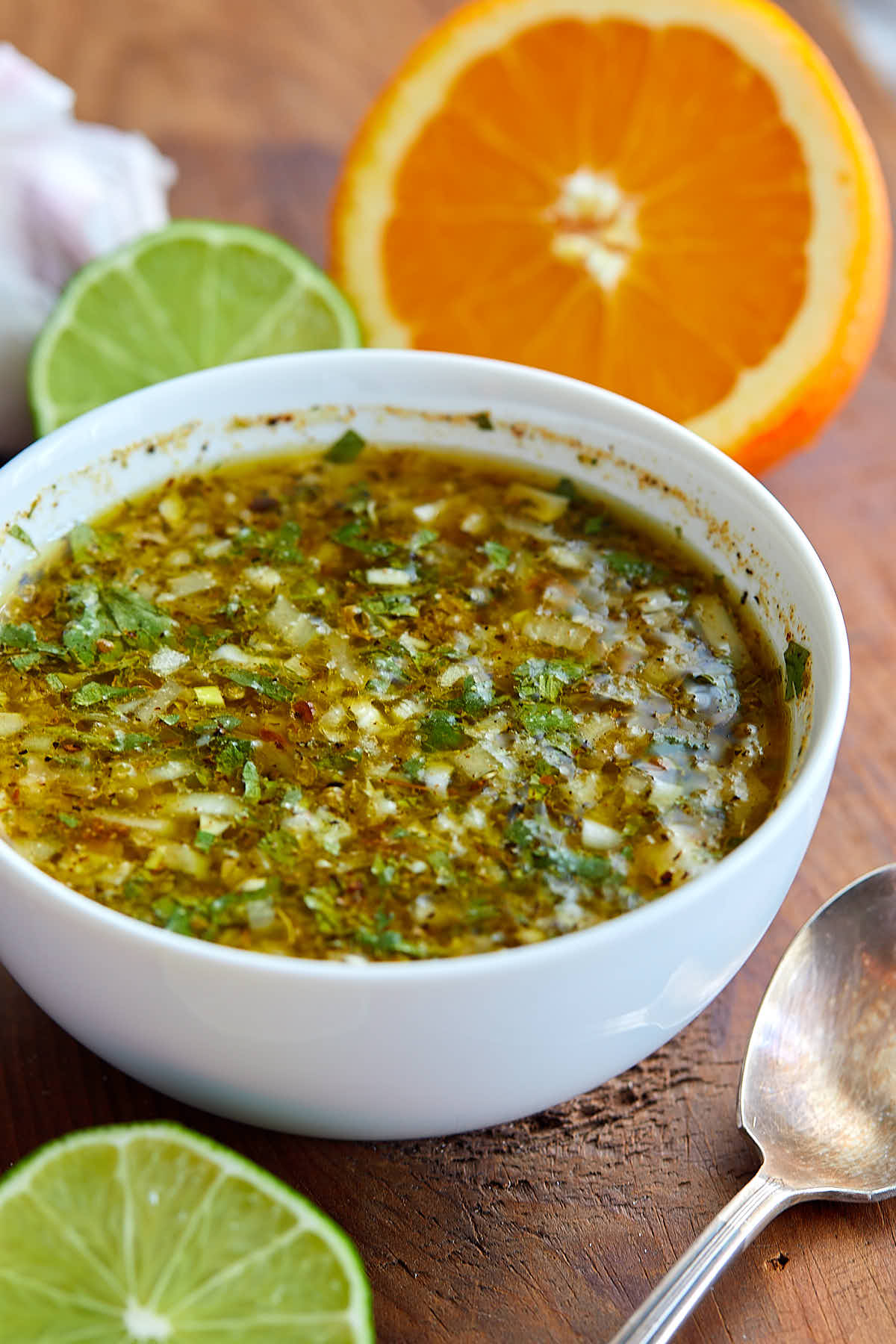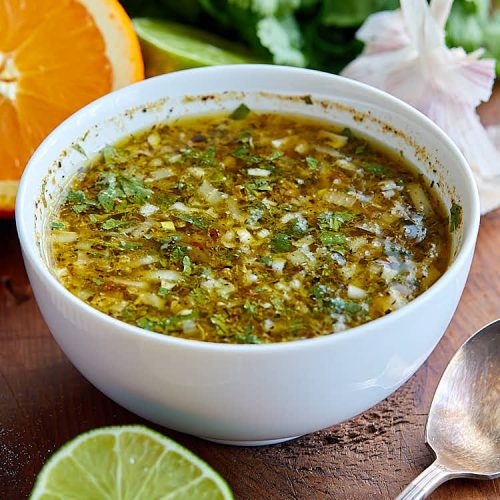 Ingredients
1/4

cup

olive oil

(good quality; see notes)

1/3

cup

orange juice

(freshly squeezed)

1/3

cup

lime juice

(freshly squeezed)

1/3

cup

grapefruit juice

(freshly squeezed)

8

cloves

garlic

(pressed; see notes)

2

tsp

kosher salt

1

tsp

black pepper

(freshly ground recommended)

2

tsp

dried oregano

(Mexican preferably)

1

yellow onion

(medium, finely chopped)

1

Tbsp

chopped fresh cilantro

(optional; not traditionally added but I love the complexity it brings)
Instructions
In a large bowl, combine all of the ingredients except the oil. Set aside.

Heat the oil in a large sauce pan until it's medium hot, about 225F to 250F. If you don't have a thermometer, heat it over medium-high heat until the first whiff of smoke. Remove from heat.

Pour the juice mixture into the heated oil while constantly whisking. Do it slowly and carefully, keeping the juice bowl very low over the pan with oil. You may want to wear oven mitts to protect your hands from hot oil splashes.

Cool the finished marinade to room temperature. Then cover and refrigerate. The marinade can be stored in a fridge for up to 2 weeks.
Notes
For best results, use Seville oranges (also known as sour oranges) when they are in season, January to March. Otherwise, use the substitute combination of orange, lime and grapefruit juice.
Increase the amount of olive oil to 3/4 cup if the meat is lean and will be grilled. For oven cooking 1/4 cup of oil will suffice otherwise the pan juices will be too rich to use as a sauce.
For best results, mash the garlic with with the salt and pepper until it turns into a paste. Use a mortar and a pestle for that.
Nutrition
Calories:
661
kcal
|
Carbohydrates:
44
g
|
Protein:
4
g
|
Fat:
54
g
|
Saturated Fat:
7
g
|
Cholesterol:
0
mg
|
Sodium:
4665
mg
|
Potassium:
643
mg
|
Fiber:
4
g
|
Sugar:
21
g
|
Vitamin A:
165
IU
|
Vitamin C:
102.3
mg
|
Calcium:
112
mg
|
Iron:
2.2
mg