If you like Mexican food, you will absolutely love this Mexican chicken with jalapenos and corn, topped with melted Cheddar cheese. If not, you will still love this recipe. I mean, thin slices of beautifully browned chicken breast, corn, cheese and aromatic spices... who wouldn't like that?
I served this Mexican chicken several times to friends and family and got millions of compliments for it. It's that good! You can serve this chicken with a bowl of plain or fried rice, or wrapped in a heated up tortilla.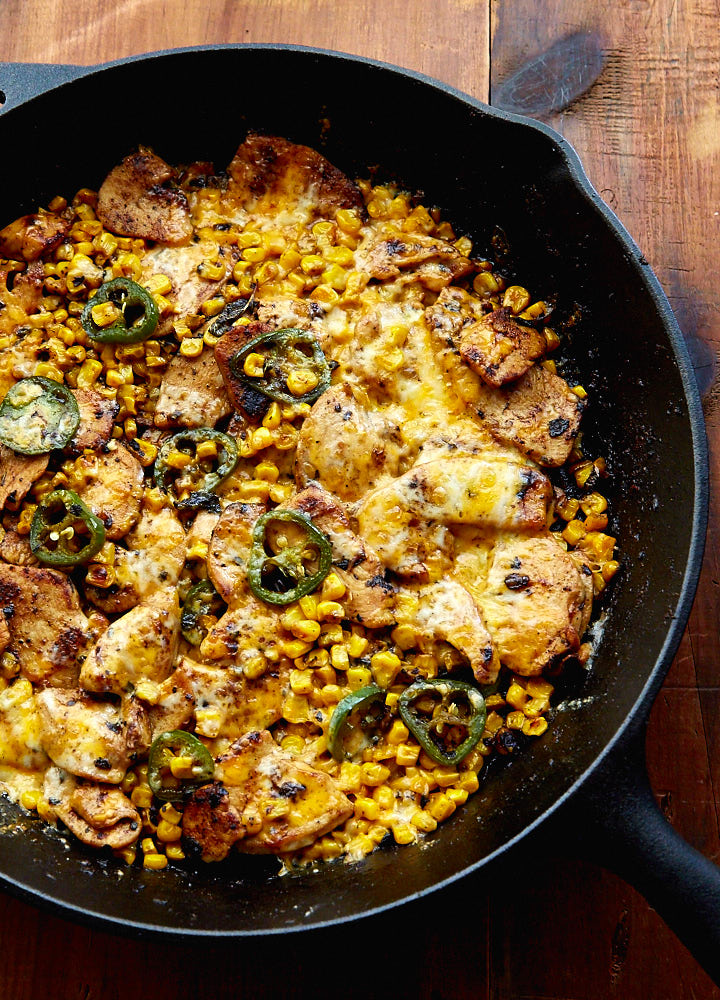 This recipe uses Mexican oregano, which lends the chicken its citrusy flavor. It's quite different from regular Mediterranean oregano.
I buy Mexican oregano from a local Latin American grocery store, though I suspect it can be found in some supermarkets in the ethnic foods section. If you can't find it locally, you can buy Mexican oregano
 from Amazon. If you need a substitute,  use dried marjoram or dried verbena. Both have very similar citrusy, floral notes.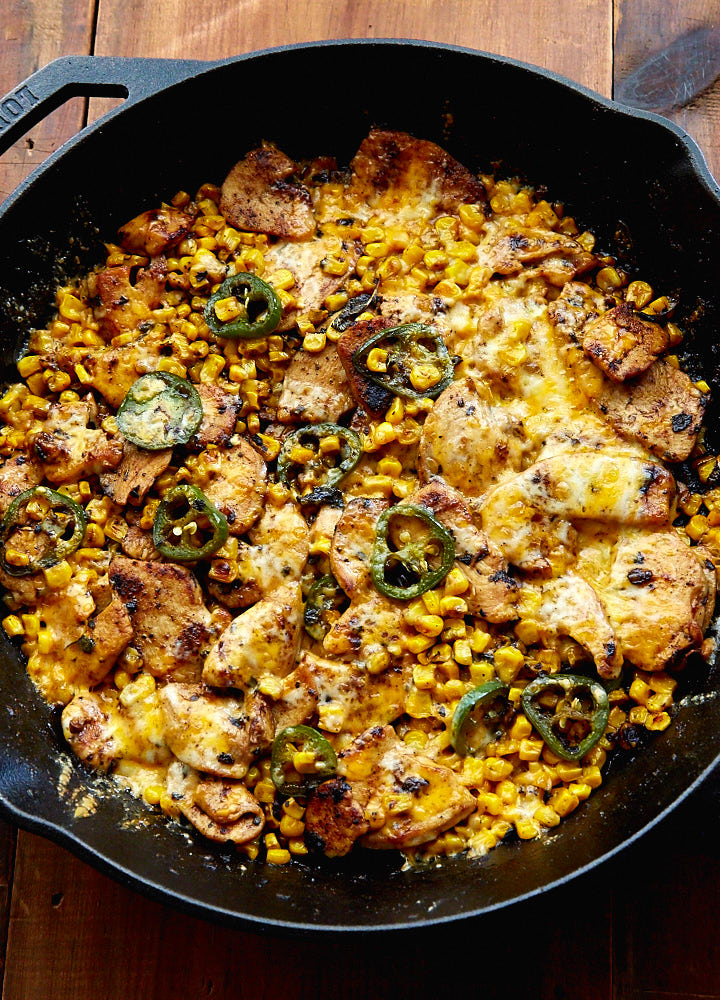 Adding one fresh jalapeno pepper will make the chicken moderately spicy. If you want more heat, add another one. If you are after mild spiciness, slice the jalapeno pepper and soak in water for a couple of hours before cooking.
This dish is best served hot. So have your rice, tortillas or whatever you are going to serve it with ready before you take the pan out of the oven. Top the chicken with some Mexican crema and you will be in heaven.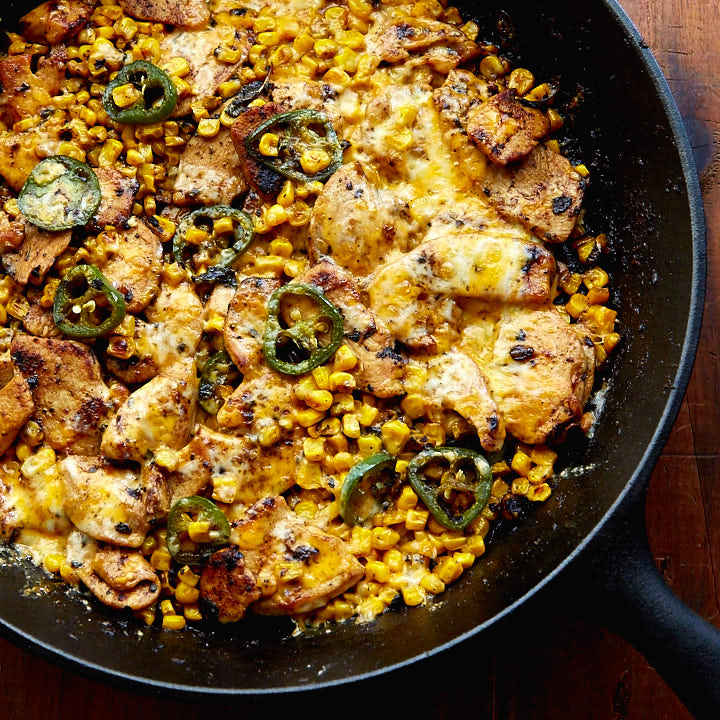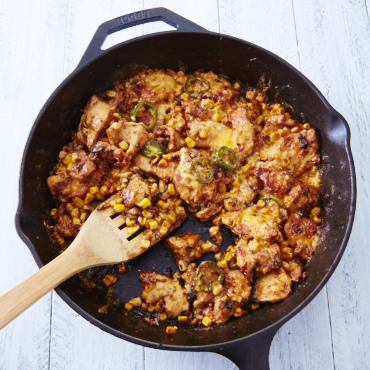 Ingredients
3

boneless

skinless chicken breasts, sliced 1/4 inch thick

2

tsp

Ancho chile powder or dark chili powder

1

tsp

ground cumin

1/2

cup

all-purpose flour

4

Tbsp

unsalted butter

1 12-

oz

can whole corn kernels

liquid drained (or 1 1/2 cups fresh or thawed frozen corn kernels)

1

medium jalapeno pepper

seeded and thinly sliced (or 1/4 cup pickled sliced jalapeno peppers)

3

garlic cloves

minced

1

Tbsp

lime juice

1

Tbsp

Mexican oregano

1/2

cup

chicken stock

1

cup

grated sharp Cheddar

1

tsp

Kosher salt

1/2

tsp

freshly ground black pepper
Instructions
Turn the oven broiler to high and let the oven preheat while you are preparing the chicken.

In a medium size bowl, toss the sliced chicken with chili powder, cumin, salt, and freshly ground black pepper. Add the flour, toss until all chicken pieces are covered with flour. Shake off excess flour before frying.

Heat 2 tablespoons of butter in a large cast iron pan over medium-high heat. Add the chicken

and cook until nicely browned, about 5 minutes. Stir every minute or so to ensure even browning. Remove the chicken and set aside.

Add another two tablespoons of butter to the pan, the corn, jalapeno slices and pressed garlic. Cook, stirring constantly, for about 2 to 3 minutes, until the corn begins to brown. Add chicken stock, lime juice, dried Mexican oregano and the chicken pieces. Cook, stirring frequently, for about 2 minutes.

Spread the shredded Cheddar cheese over the top of chicken, and transfer the skillet to the oven. Broil until the cheese melts and starts to brown, about 3 minutes.