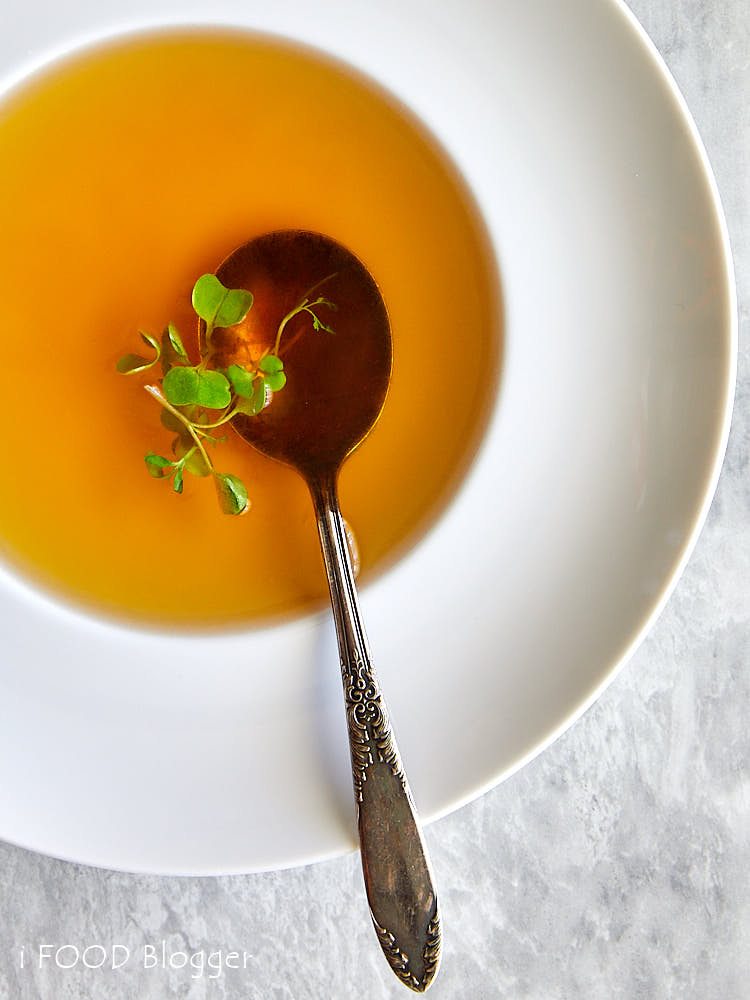 What is beef consomme (consommé)?
Beef consomme (consommé) is not just a clarified beef stock or beef broth as some may define it. The word 'consommé' is translated from French as 'completed' or 'concentrated'. What this means is that a consomme is a strong, concentrated stock or broth. In fact, in classical French cuisine, to be called a consommé all a stock had to be is concentrated. Consomme was then further divided into two kinds: regular and clarified.
In this recipe, the definition of consomme is concentrated and clarified beef broth or stock. This is likely the most precise and most complete definition of consomme. Yet, let's make it clear that beef stock of broth richness and strength are more important than clarity. You can have a consomme that is cloudy and not visually appealing yet rich, mellow and full of aroma, but you can't have a consomme that is thin and watery.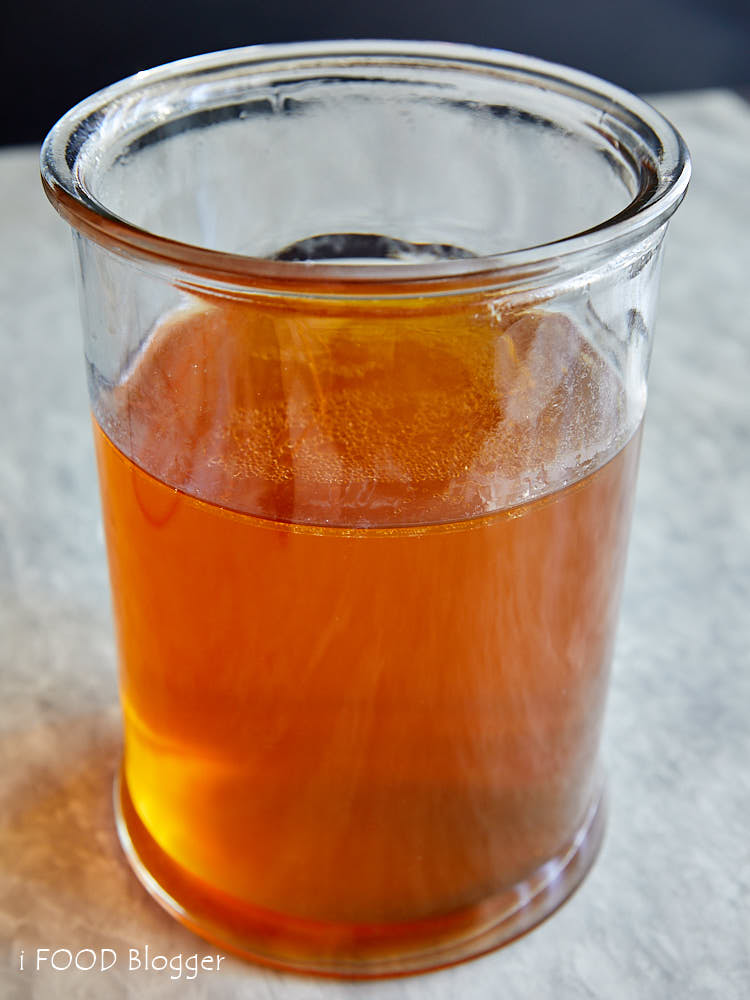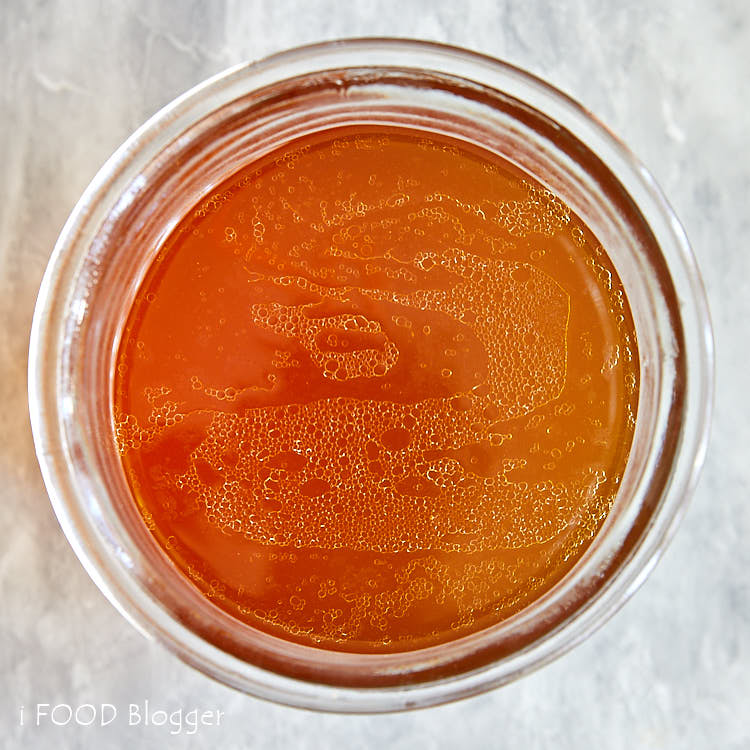 How Beef Broth/Stock Clarification Works
When beef broth or stock is made, a certain amount of proteins get dissolved water, making it cloudy. When the water is heated these proteins coagulate and rise to the top. When properly controlling this process, these coagulated proteins will all rise to the top, leaving perfectly clear stock or broth behind. Now it's just a matter of not disturbing the top while carefully transferring clarified stock out of the pot.
Basic Ingredients for clarifying beef stock or broth
The ingredients that are used to clarify beef stock are called the clearmeat or the clarification. The ingredients include:
Lean ground meat which is one of the major sources of protein that enables the clearmeat to preform clarification. It also adds a lot of flavor to the consommé.  The meat must be lean as fat will have to be skimmed off later. Beef shank is the best choice here.
Egg whites which greatly strengthen the meat's clarifying power.
Mirepoix and other seasoning and flavoring ingredients included for flavor.
Acid ingredients (tomato products) because the acidity helps coagulate the protein. While not absolutely necessary, they are helpful.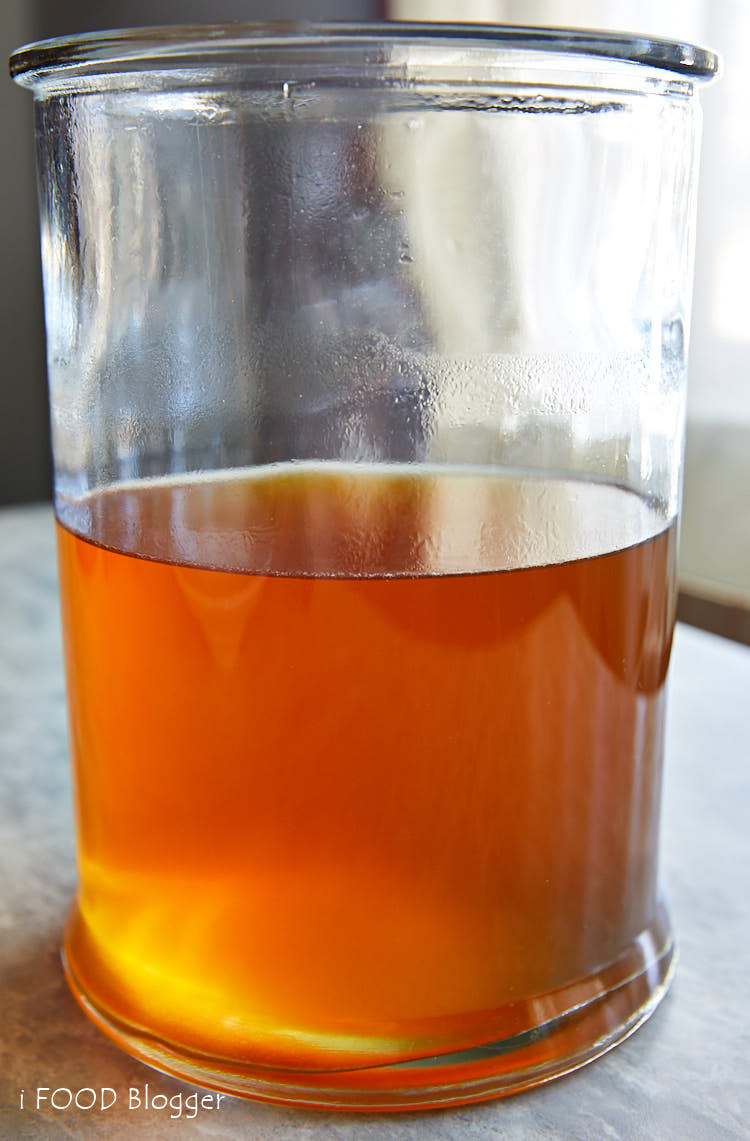 Must try recipes that use beef consomme
Rachel Ray's French Onion Soup Topped French Bread Pizzas and Salad with Dijon Vinaigrette
Ree Drummond's Braised Beef Brisket
Rachel Ray's French Dip Sandwiches
Ree Drummond's Potluck Meatballs
Alton Brown's French Onion Soup
Rachel Ray's Pepper Steak and Rice Pilaf with Mushrooms
Ree Drummond's Drippy French Dip Sandwiches
Robert Irvine's Lightning Chili and Rice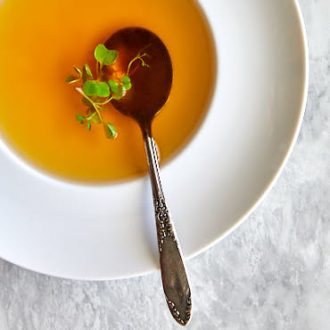 Ingredients
1

lb

lean beef

(preferably veal shank, ground)

5

qt

beef or veal stock

(white or brown, cold)

8

oz

egg whites
For the mirepoix
8

oz

onion

(finely chopped)

4

oz

celery

(finely chopped)

4

oz

carrot

(finely chopped)

8

oz

tomatoes

(crushed, canned or fresh)

6

parsley stems

(chopped)
Spices
1

bay leaf

A pinch of dried thyme

2

whole cloves

1/2

tsp

black peppercorns

(crushed)
Instructions
Start with a strong stock or broth. It must have great flavor and must be cold. Weak stock should be simmered down until becomes strong and richly flavored, then cooled down. Any fat should be skimmed off.


Combine the beef, mirepoix, egg whites, tomatoes, herbs, and spices in a stockpot. Mix vigorously with a wooden paddle or a whip.

Professional kitchens use tall, heavy stockpots or soup pots a spigot at the bottom to make consomme. This allows them to drain off clarified stock without disturbing the raft: the layer on top of the stock consisting of vegetables, coagulated proteins and other. If you have one, use it.

Slowly stir in the cold stock while making sure that the stock is well mixed with the other ingredients.


Bring to a simmer very slowly, over a medium low heat, stirring occasionally.

When the simmering point is approaching, stop stirring. The clearmeat will rise to the surface at this point and form a raft.

Turn the heat down to low and simmer for 1 1/2 hours. Do not cover the pot and do not let it boil as boiling will break up the raft and cloud the consomme. Do not stir or disturb the raft at any point.

Strain the consomme through several layers of cheesecloth. If you are not using a stockpot with a spigot, you can siphon the consomme using a food grade tube of the appropriate length or ladle the consomme out carefully without breaking up the raft.

Mine came out with quite a bit of grease on top due to meat not being lean enough I suppose. That's OK as the consomme will be degreased in the next step.

Remove all traces of fat from the surface very thoroughly. Strips of clean brown paper moved across the surface are effective in absorbing every last speck of fat without absorbing much consomme.

Adjust the seasonings. Kosher salt is preferred to regular table salt because it has no additives.

Refrigerate for up to 3 days or freeze for up to 3 months.